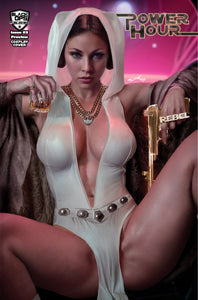 Rebel Rebel.
Gangster Princess
Tomorrow (Friday) @ 12 PM EST
Trade Dress Ltd to 400
Naughty Virgin Ltd to 375

Full Naughty Virgin Ltd 350
Bad Girl Virgin Ltd 325
20 Foil & 20 Metal of Each Cover

Collectors Box Ltd to only 200

Includes Nice, Naughty, Full Naughty & Bad Girl Variants
COLLECTOR BOX EXCLUSIVE MASK NICE VIRGIN VARIANT
FIVE COMICS TOTAL!!!
EXCLUSIVE FINISH-HER COLLECTOR BOX
Shikarii Collectors Button #7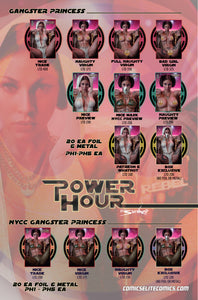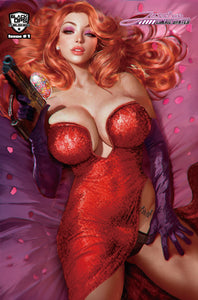 Jessi Zombie Hunter #1
From the creators ofJINKIES!
The world of Happyville has gone MAD with colorless zombies!
Jessi must fight her lovers life in this sexy, action packed new comic series!